Raise Data Recovery – RAID Support enables extension of a basic software supplemented with main functions of retrieval of lost information from composite RAID storages. Adding the RAID Module, you enable copying your files found on a RAID device.
The module can be activated only after General License (with Short-Term Support or Long-Term Support) is purchased and activated.
RAID Module as an extension is activated through the
RAID Recovery Support License,
therefore it becomes available after activation of the
General License
only. See the detailed instructions for activation of General and additional licenses in
the video guide
.
This component shares system requirements of the host software and is available for Windows. The component is integrated automatically to the host software, comes with it and does not require any separate installation.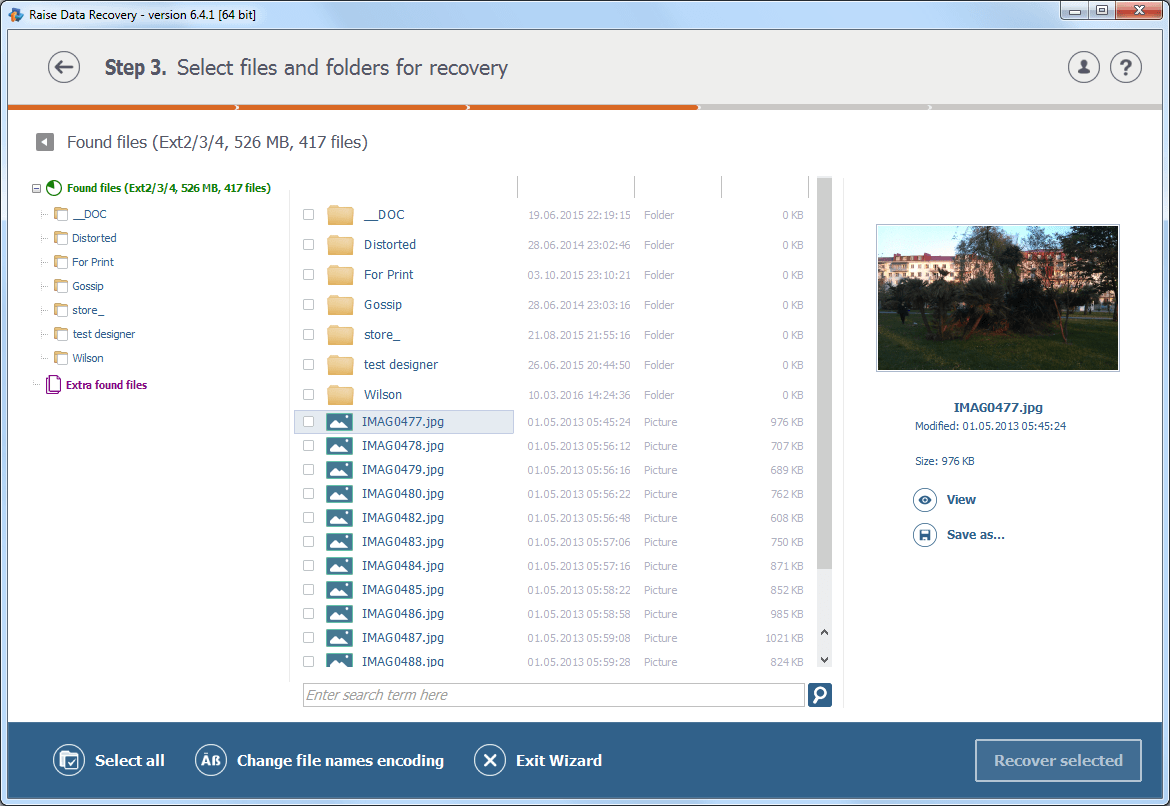 Key features
Immediate integration into host software
RAID Module does not require any pre-installing and starts functioning after the license activation.
Copying files, located on RAID storages
RAID Module enables recovering files of various types stored on RAID, virtually assembled by the software.
Date recovery from NAS devices
File recovery from network-attached storages is enabled with this additional module.