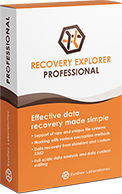 Сheck the License overview before making a purchase:
A Registration Code will be delivered to you by e-mail.
To activate the License, download a free version of the software and enter the Registration Code in the "Software Activation and License" tab.
360 days of free software updates;
Lifetime use of a licensed software version;
Use by a single individual;
Use on multiple personal computers at home (or 1 company's computer);
Use for personal purposes (or corporate non-commercial purposes);
Use for educational purposes;
Use by multiple persons (except for education);
Use for commercial purposes or providing services;
Transferring to third-parties or installing on third-party PCs.