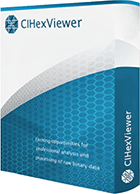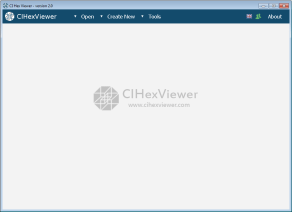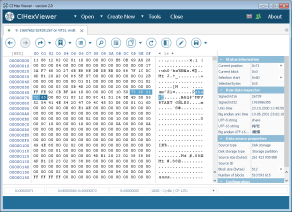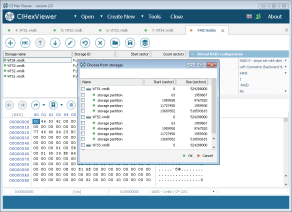 CI Hex Viewer is an extensive software toolkit designed to facilitate the analysis and editing of raw binary data. The program offers a comprehensive package of instruments that enable technical specialists to work with the "unformatted" content of files, partitions, physical storage devices and their images, virtual disks or even RAID sets in a hexadecimal mode, making every operation maximally smooth and efficient.
An invaluable assistant in professional data analysis
The software embraces all the means necessary for convenient parsing of raw data: customizable structure templates, a straightforward hexadecimal viewer with abundant supplementary functionality, tools for parallel search of data and its comparison, mechanisms for automatic calculation of logical operations along with handy instruments for RAID reassembly. Such a utility and will be of much help in a wide variety of tasks, from spotting errors in data consistency to the manual reconstruction of complex storage systems.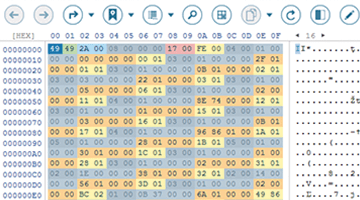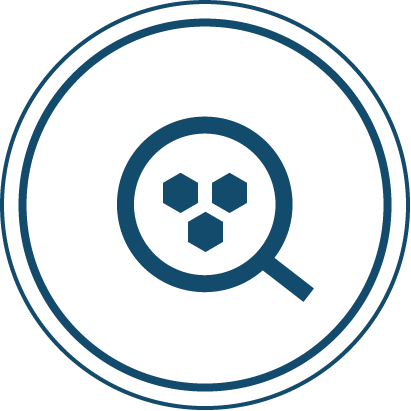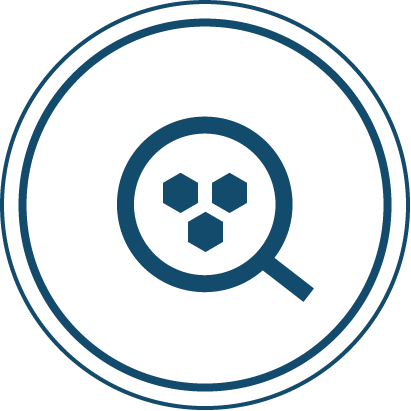 Comprehensive solution for efficient parsing of binary data
The application presents a whole set of techniques for effortless data analysis. For instance, it can remember the selected hexadecimal field positions for instant location of the required ones and allows creating bookmarks for further references. Separate data ranges can be copied, edited, saved or written to a new file. An advanced "search and replace" function with adjustable parameters is also available for processing particular patterns while a raw data inspector will make it easier to interpret the information.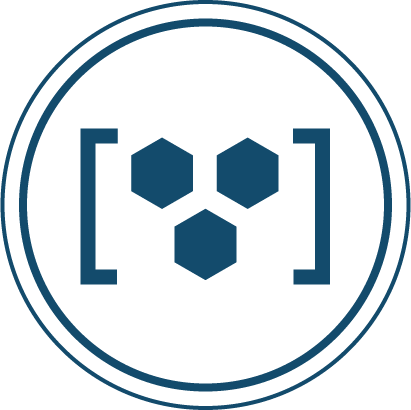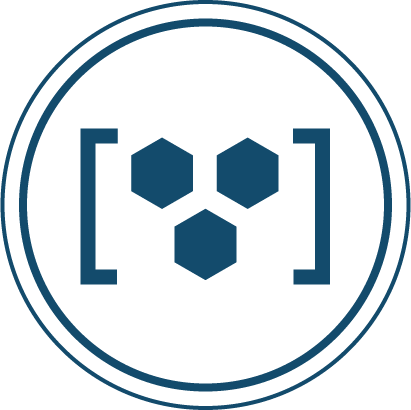 Easy-to-define structure templates
The software makes it possible to simplify operations by creating templates for binary structures. Such a template can be written for any type of files or storages and include the specified structure field parameters, particular data forms, conditions ("if", "when") for the corresponding file or storage structure fields, etc. The created template can be automatically assigned to all files and storages of the chosen type.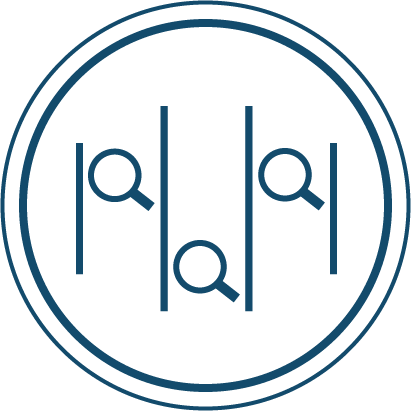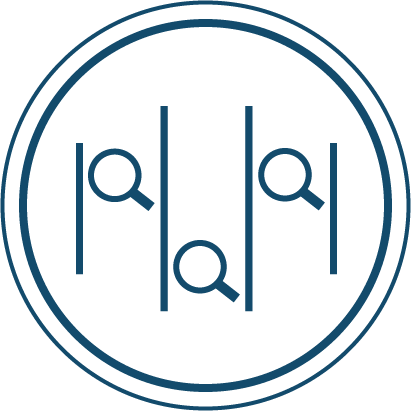 Parallel comparison of data
The program makes it possible to perform a concurrent search for data fragments in multiple sources and immediately compare them to find all the matches or differences in the binary content of disks, files or their parts. As a rule, such a comparative analysis may significantly aid in resolving file corruption or performing manual reassembly of RAID systems.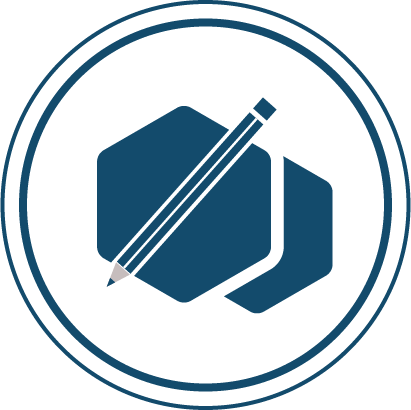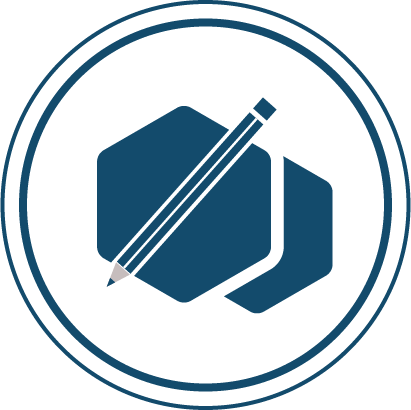 Simple and safe modifications to the raw content
Using this utility, you can make the required changes to the data without affecting the original source by creating a new dedicated area for them. Multiple data sources can also be processed as a single one thanks to the auto-span instrument. Furthermore, a variety of tools are offered to simplify the editing process, including "copy", "paste", "append", "truncate", etc. On top of that, the program provides the possibility to exchange data between the source and the target storage or have logical operations performed automatically.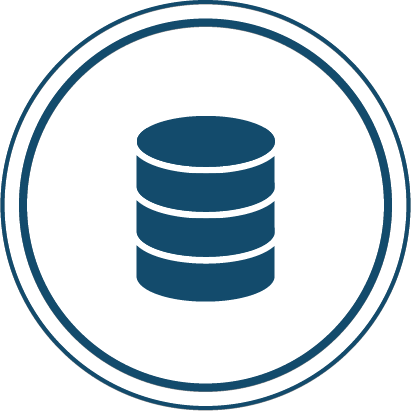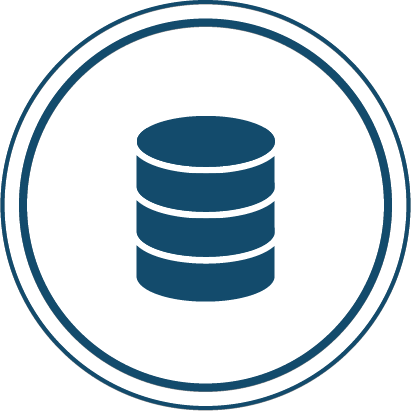 Useful toolset for work with RAID
The software delivers versatile means for the analysis and reconstruction of RAID. Various configurations are supported, including standard levels (RAID 0, RAID 1, RAID 3, RAID 5, RAID 6, JBOD), hybrid ones (RAID 10, RAID 0+1, RAID 50, etc.) and custom layouts. For disk arrays employing parity, the application can calculate it automatically.
Frequently asked questions
You can download the free Trial version of CI Hex Viewer from this webpage and use it to make sure that the product corresponds to your requirements.

Download the application by pressing the "Free download" button on this webpage. After that, you will get an executable installation file which can be run in your operating system. Open it and follow the instructions.

A license should be selected in accordance with the intended use of the software. The Personal License can be used by a single individual only for personal or educational purposes on home PCs. The Corporate License can be used on up to ten computers owned by a legal entity, company or organization for corporate non-profit or educational purposes. The Commercial License can be used on one computer owned by a legal entity, company or organization for commercial purposes and providing services. For more detailed information please refer to the 

software license

 page.

The license for the software will be provided after a one-time payment of the corresponding license fee. To place an order use the "Buy License" button on this webpage or the "Order license" button from the "License information" dialog in the software interface. Choose the needed license type and press "To Checkout". Fill out the billing form: The information needed for the purchase includes first name, last name, address, city, country and email address. All the data and the transaction will be securely processed by our sales partner 2Checkout according to the market security standards.

Our sales partner 2Checkout provides a variety of payment options, including Visa/MasterCard, PayPal, American Express, Discover, WebMoney, wire transfer, etc. and allows performing the payment in any currency. For more details, please, visit the

global payments

page on their website.

A Registration Code is issued to either the person's (entrepreneur's) name or company's name once the payment is processed and is delivered to the email address specified in the order. The delivery is electronic and usually takes about 15-45 minutes.

A Registration Code will be sent to the email address specified in your purchase order. To activate the license, download a free Trial version of CI Hex Viewer and enter your name with the Registration Code from the email in the "License information" dialog.
Physical disks, disk images, virtual disks, partitions, files, fragments of files.
Tools for low-level data analysis
Hexadecimal viewer (for storages, partitions, files, file fragments), hexadecimal editor (for disks and partitions), field highlighting, data interpreter, parity calculator, data comparison tool, bitwise "exclusive OR" (XOR) function, parallel search and others.
Most standard RAID patterns: JBOD, RAID 0, RAID 1, RAID 3, RAID 4, RAID 5, RAID 6, etc.;

Nested (Hybrid) RAID levels: RAID 10, RAID 0+1, RAID 50, etc.;

Custom RAID patterns: via RAID Definition Language or Runtime VIM.
Supported host operating systems
Microsoft Windows®: starting from Windows NT 5.1 (Windows XP/2003) and later;

macOS: all versions starting from 10.6;

Linux: Ubuntu Linux 9.10 (or compatible) and above.
Supported host computer architectures
Intel Architecture, 32-bit (IA-32, x86);

AMD64 (x86-64).
Any of the supported host operating systems;

at least 20 MB of free space on the disk for the executable files of the software;

at least 256 MB of RAM.
Recommended configuration
A 64-bit edition of any of the supported host operating systems;

over 1 GB of free space on the disk for the program and temporary files;

at least 2 GB of RAM and 4 logical cores CPU;

any web browser.