RAID Access Plugin – VIM Import is an extension to the basic software which enables support of custom RAID created through Runtime Software VIM format. This component shares system requirements of the host software and is available for Windows, Linux and macOS. The component is integrated automatically to the host software, is supplied with it and does not require separate installation.
The main purpose of this component is an alternative adding of the basic RAID support function to the main software. The editions of UFS Explorer that have embedded RAID support already include the functions of this plugin.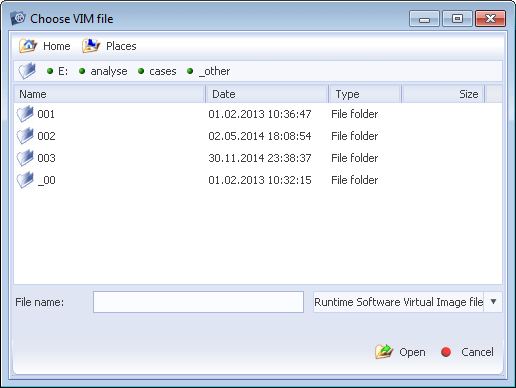 Key features
Immediate integration with host software;

Basic software extension with support of classic and custom RAID via XML-based VIM files;

Simple component use via the "Plugins" menu.
Supported host operating systems
Microsoft Windows ®: starting with Windows ® XP with Service Pack 3 and later;
Apple macOS: all starting with version 10.7 and above;
Linux: Debian Linux 6.0 (or compatible) and above.
Compatible software
UFS Explorer Standard Recovery version 4 and 5;
UFS Explorer Standard Access version 5;
Raise Data Recovery for any file system, version 4 and 5.