RAID Access Plugin – RAID Builder is an extension to the basic software which enables the functions of access to and recovery from RAID. This component shares system requirements of the host software and is available for Windows, Linux and macOS. The component is integrated automatically to the host software, is supplied with it and does not require separate installation.

The main purpose of this component is an alternative adding of the basic RAID support function to a main software. However, the following functions of UFS Explorer RAID Recovery remain unavailable in the plugin:


Automatic reconstruction of a known RAID after software start or after refreshing the disks list;

Saving RAID configurations to "RAID configuration backup" files;

Loading RAID configurations from files;

Editing of just-built RAID configurations.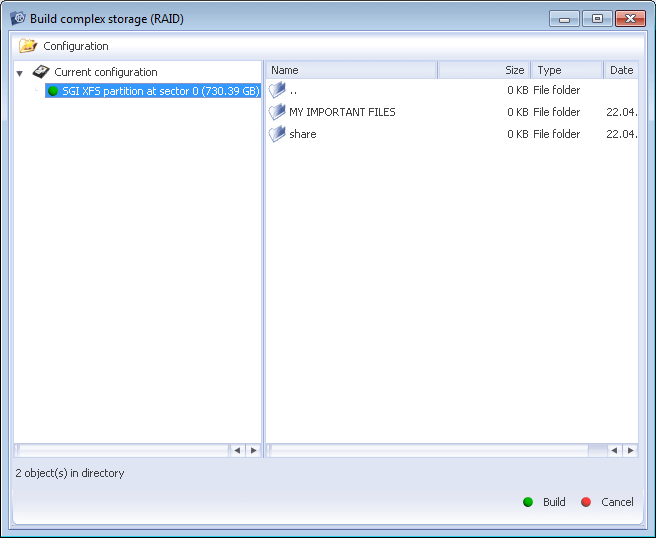 Key features
Immediate integration into host software;

Classic RAID patterns for standard RAID;

RAID-on-RAID function for nested RAID;

Automatic detection for LVM, mdadm.
Supported host operating systems
Microsoft Windows ®: starting with Windows ® XP with Service Pack 3 and later;
Apple macOS: all starting with version 10.7 and above;
Linux: Debian Linux 6.0 (or compatible) and above.
Compatible software
UFS Explorer Standard Recovery version 4 and 5;
UFS Explorer Standard Access version 5;
Raise Data Recovery for any file system, version 4 and 5.