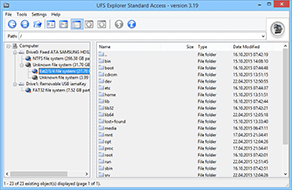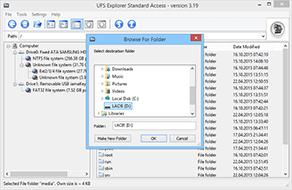 UFS Explorer Standard Access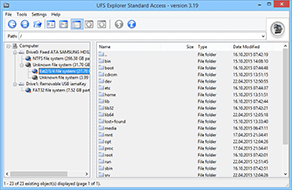 UFS Explorer Standard Access 3.19.1
UFS Explorer Standard Access product is specially designed for access to lost files on most popular file systems and storages. The software is able to bypass file locking conducted by the operating system providing access to any data in real time.
UFS Explorer Standard Access is a software application designed to open data from inaccessible storages attached to the local computer. Along with physical devices, this program handles virtual disks allowing direct access to virtual machines without running them.
The software with major version 3 has already been replaced with UFS Explorer Standard Access version 5 and is not supported anymore. Our customers who have purchased this software version before may download and continue using it within the scope of their license agreement.
UFS Explorer Standard Access 3.19.1 is out-of-date. You may consider switching to:
UFS Explorer Standard Access version 5:
Access to unavailable devices;

Handling virtual drives;

Disk-on-disk support;

Supported many file systems;

Optional RAID Builder module.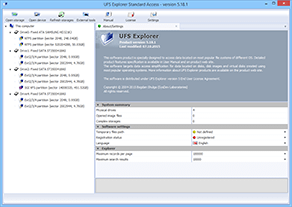 Software version 3
can be advanced through an upgrade
to the latest available software version on beneficial conditions of
the Upgrade policy.