Right after the program's start, you will be presented with the choice of a digital medium that has to be inspected for deleted or lost video data. The recovery operations can be initiated only once the required storage is selected.
The software will automatically detect all physical storage devices that are currently attached to the local computer. The loading process may take several seconds.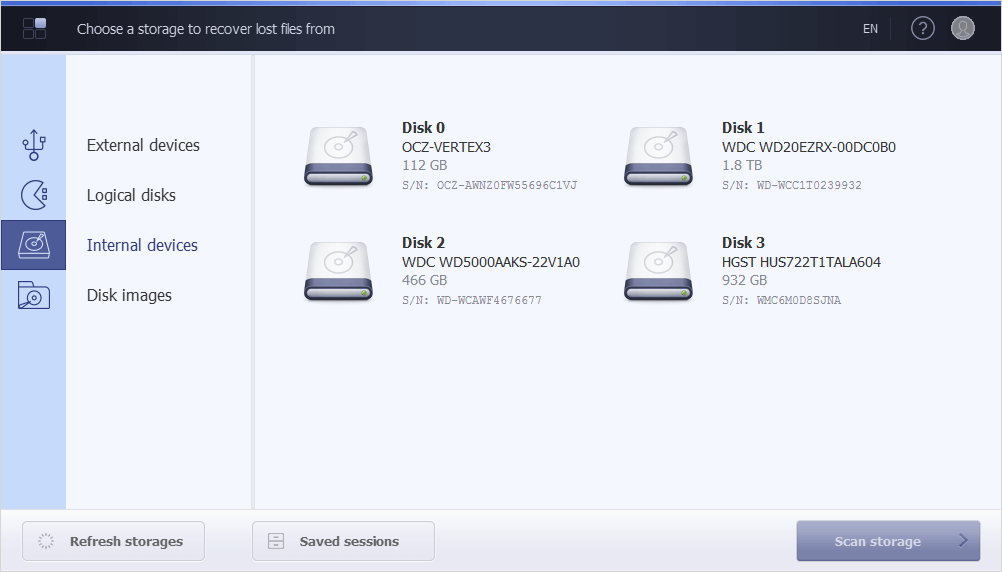 You can also use the "Refresh storages" button in the lower left corner to update the list and display the recently added devices. Please note that you will deal solely with virtual objects that represent real storages. That being so, the software guarantees a safe procedure that doesn't affect the original device.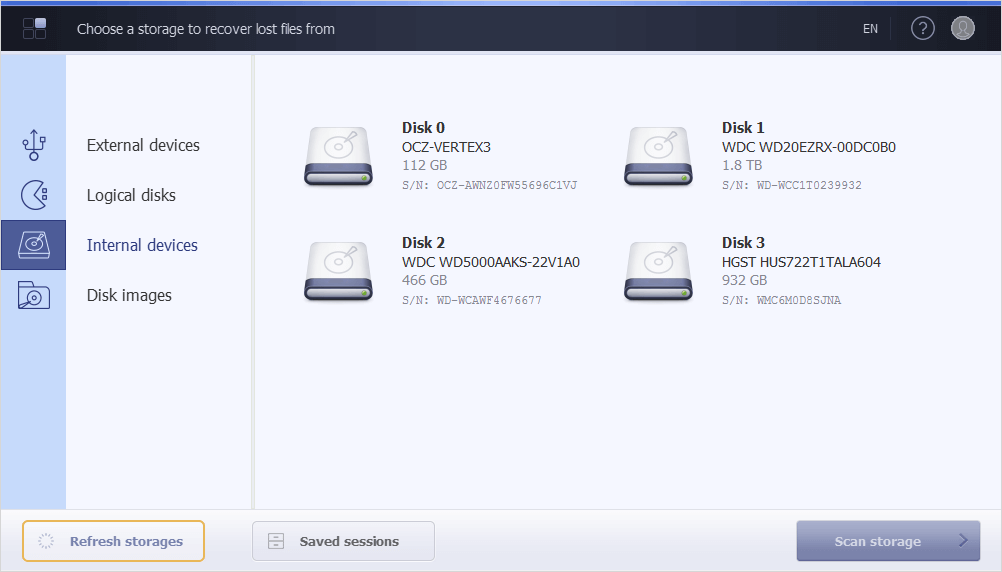 An existing *.mrse file with scan results, created as explained in the Saving a scan session section, can be opened using the "Saved sessions" button in the lower left corner of the program's screen.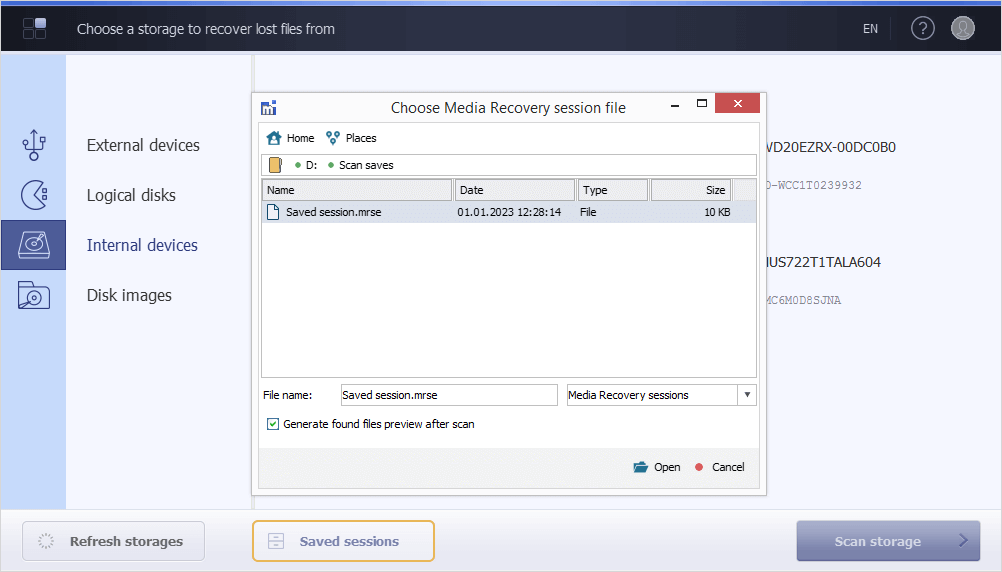 The storage subjected to recovery, depending on its type, can be found under one of the following categories:
External devices
Here you will see all removable media, including portable hard disks and SSDs, memory cards, USB flash drives, etc. You may pick out the needed device by its name or capacity.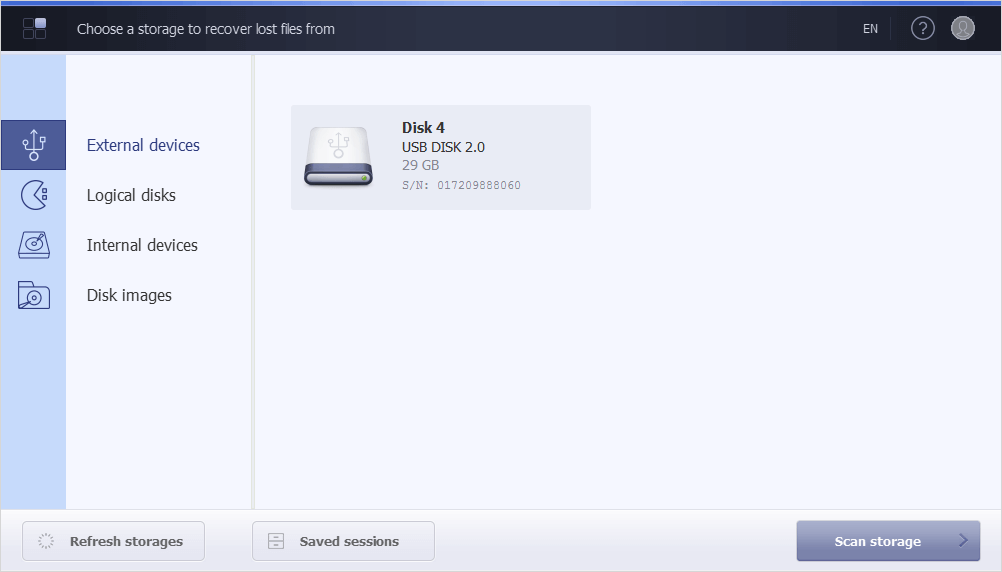 Logical disks
This category comprises all disk volumes recognized by the presently used operating system. You may identify the necessary volume by the name given to it by the OS, type of the file system or size.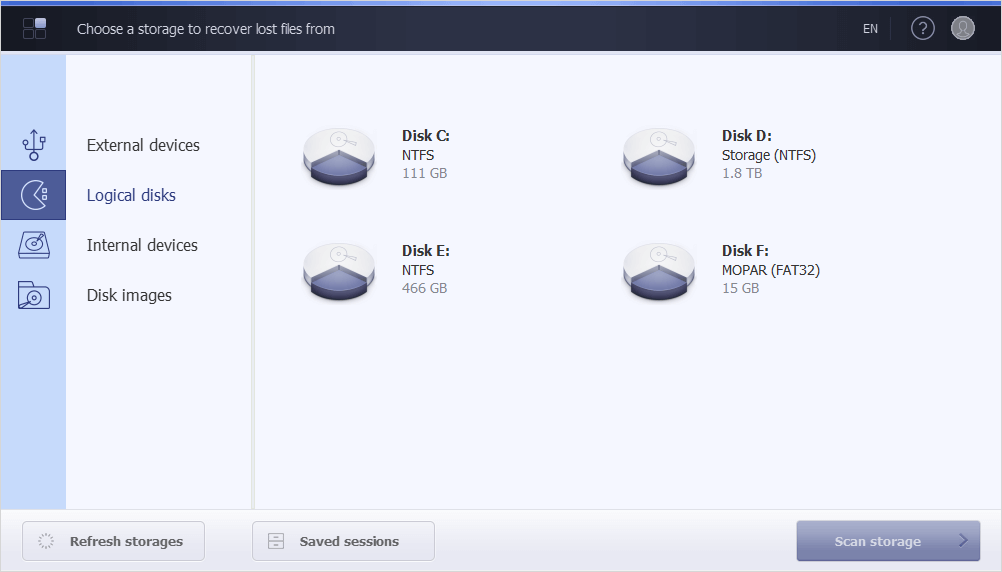 Internal devices
Here you can find all drives that are connected to the computer internally, for example, its internal hard drives or solid state devices. The required drive may be distinguished by its name or capacity.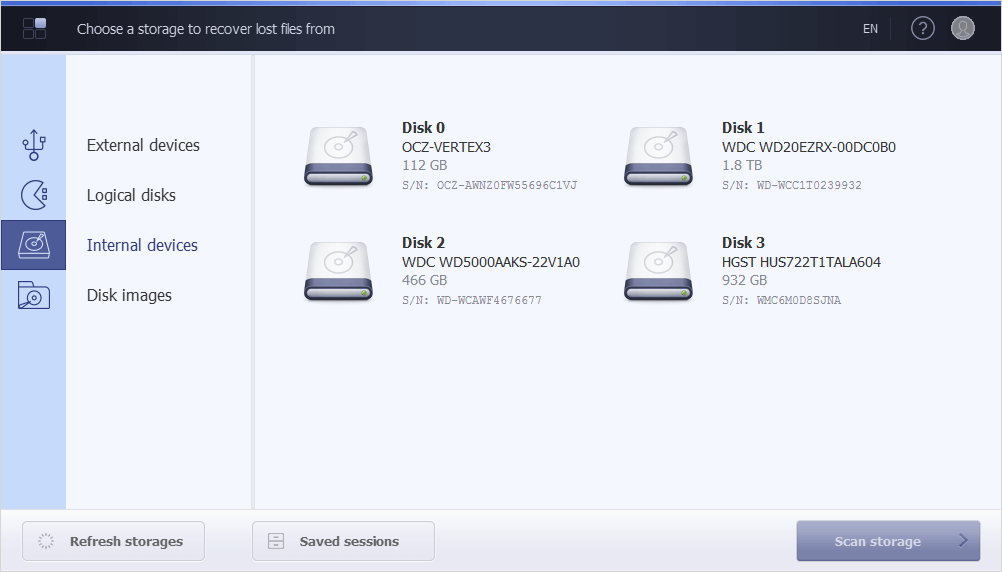 If a single drive contains multiple partitions, click on it twice, and the program will display their list, together with their file system types, sizes and starting locations. You may select one of them for more precise analysis, or tick off the "Scan the whole storage" option to carry out a full scan.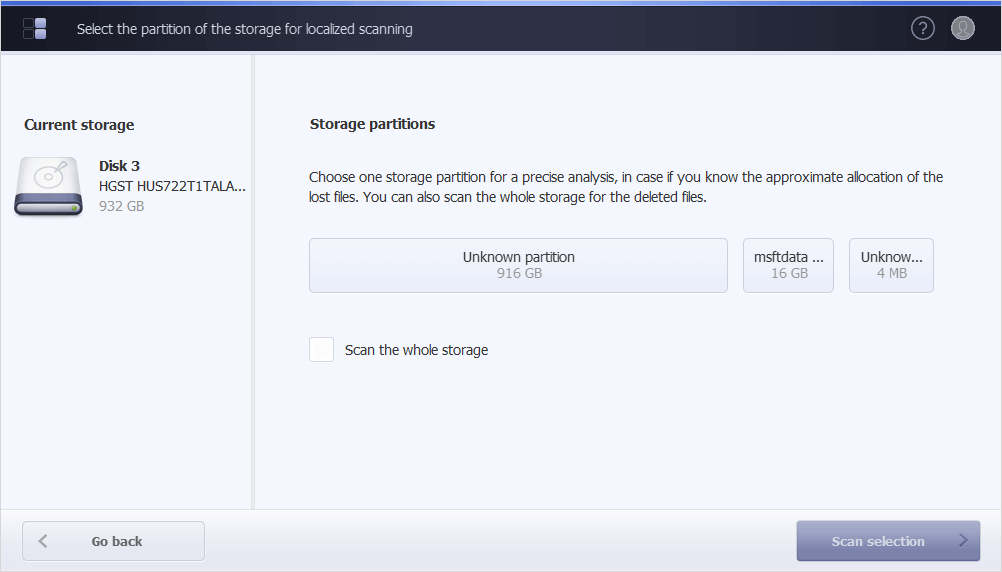 Disk images
Disk images of supported formats can be loaded into the software using the "Open new" button. In the opened dialog, navigate to the location of the disk file, select it and click "Open".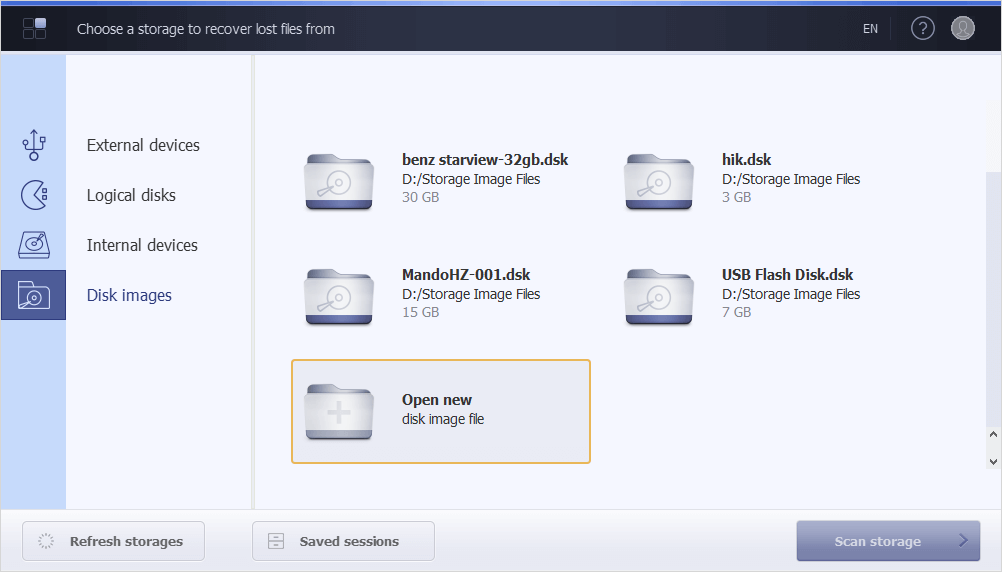 Having decided on the relevant storage, select it in the interface and press the "Scan storage" (or "Scan selection") button in order to proceed to Running a scan.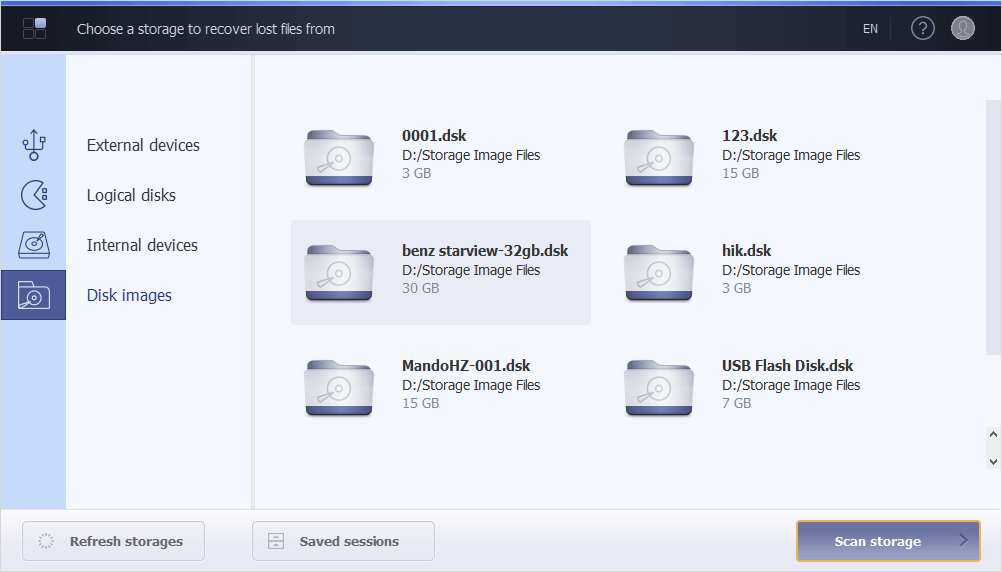 In case of a wrong choice, you can always return to the previous step by clicking "Go back".