Provided that the license for the program has been applied as explained in the Order and activation section, you can start copying the restored videos to a safe location.
If you've picked specific videos as described in Work with the scan results section, use the "Copy selected" button to initiate the process.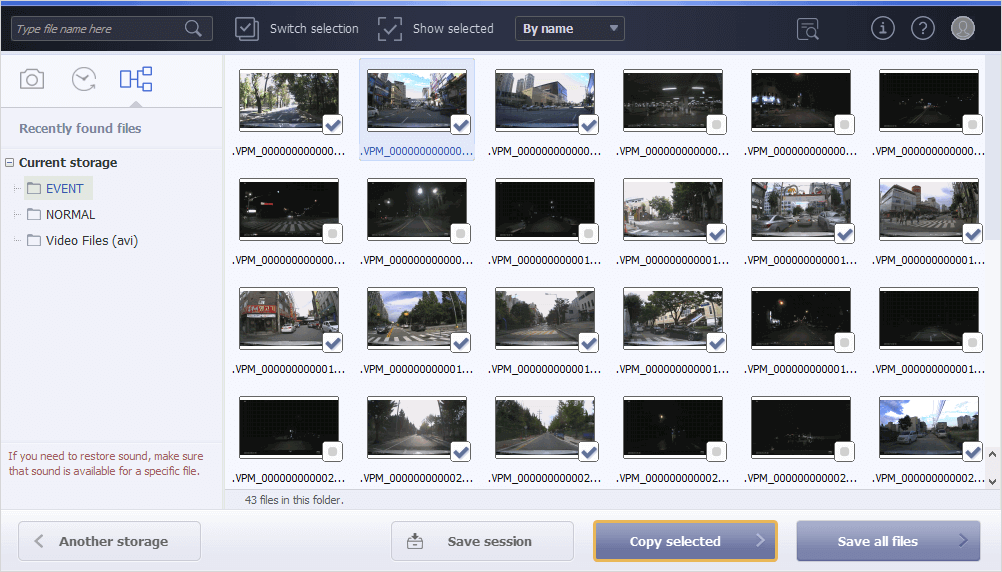 Alternatively, click "Save all files" to copy all videos without exception.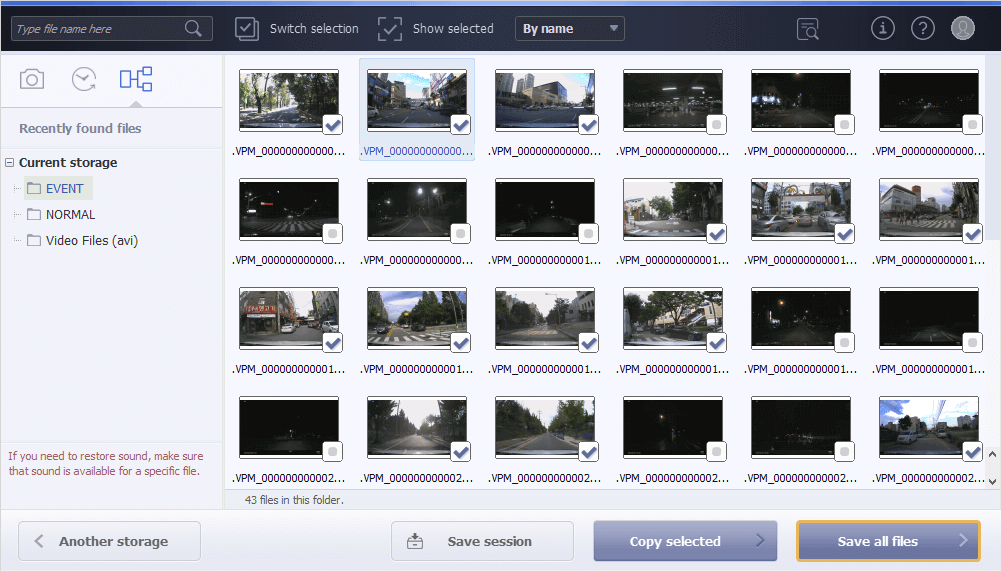 Following this, the software will evaluate the selected data and offer you to choose a place to save the files.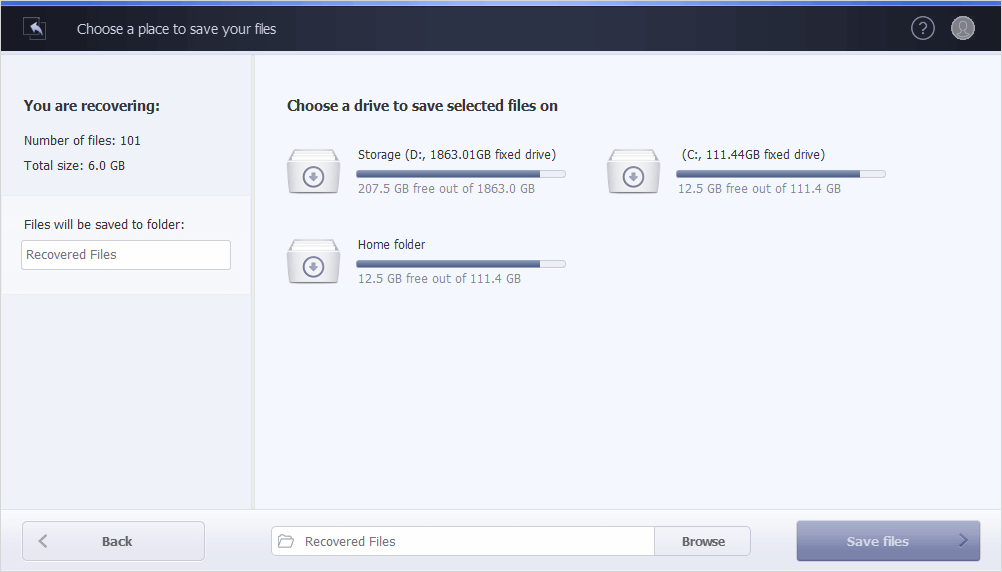 You can see the number of files being recovered and their size in the upper left corner of the window.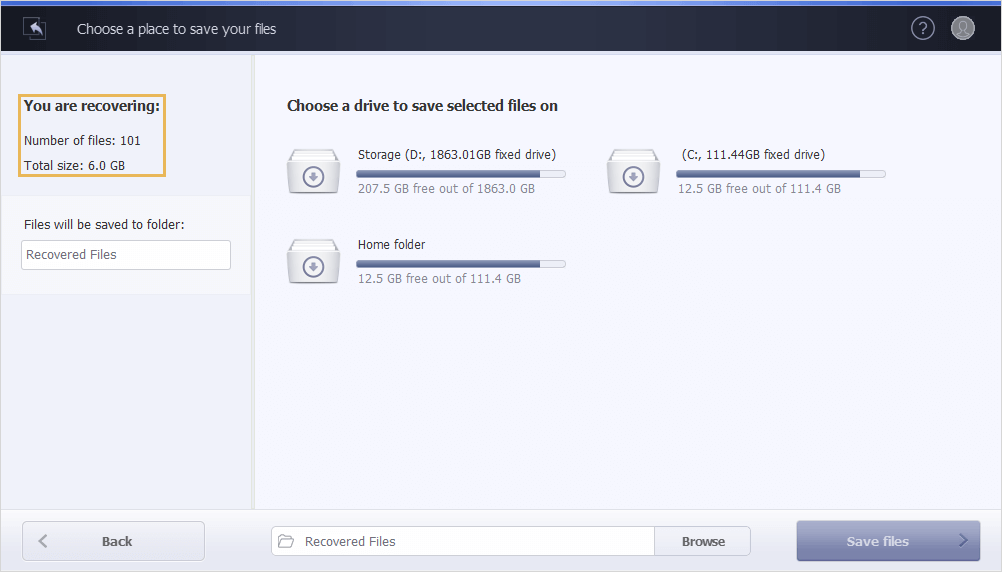 Provide the name for the folder to which the data will be saved, or leave the default option.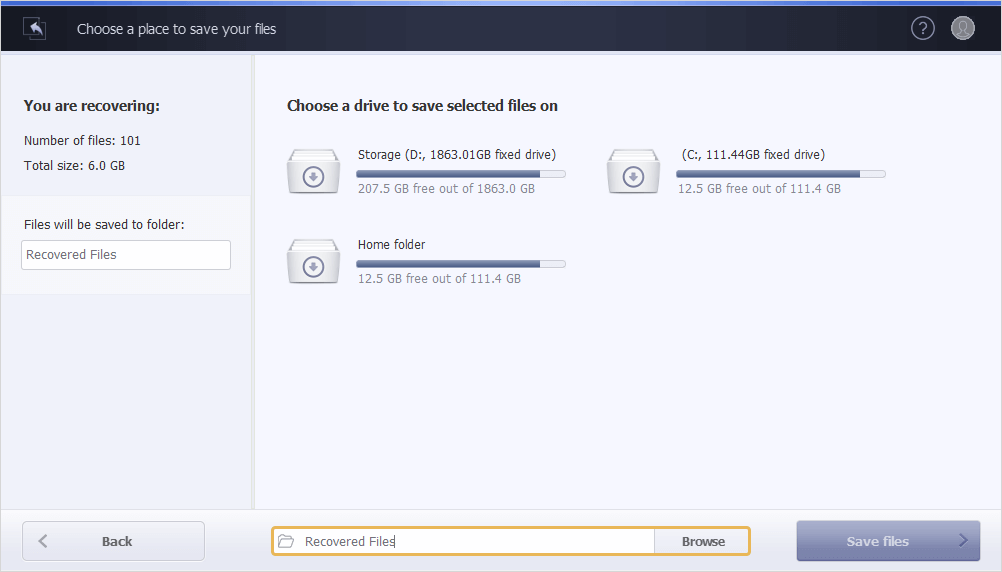 After that, choose the target drive from the proposed list or use the "Browse" button to navigate to a specific location in your operating system. It is vital to note that you cannot use the same drive the data is retrieved from, as this will lead to its permanent damage and ruin the chances for successful recovery.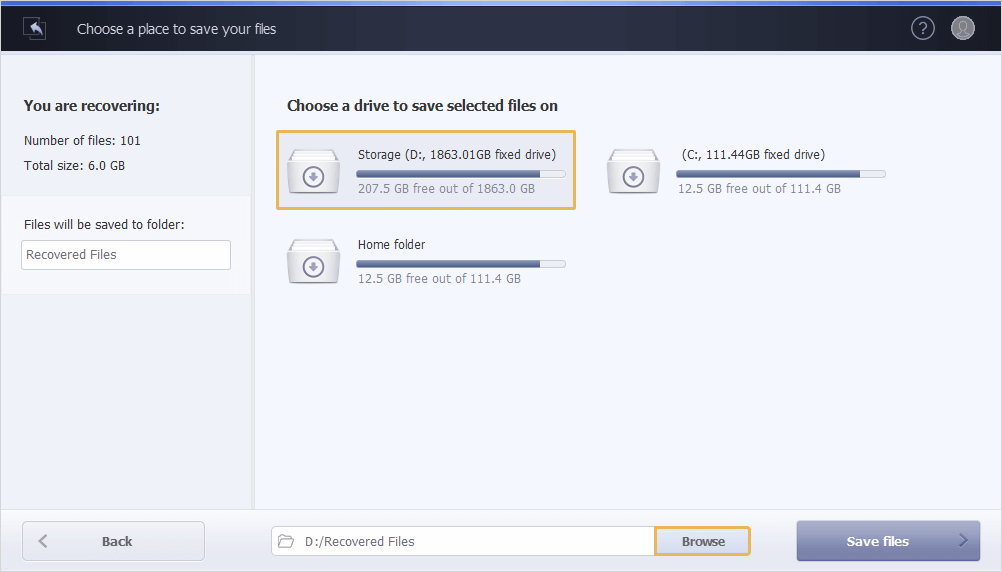 Once the choice is made, hit the "Save files" button, and the program will start the copying process.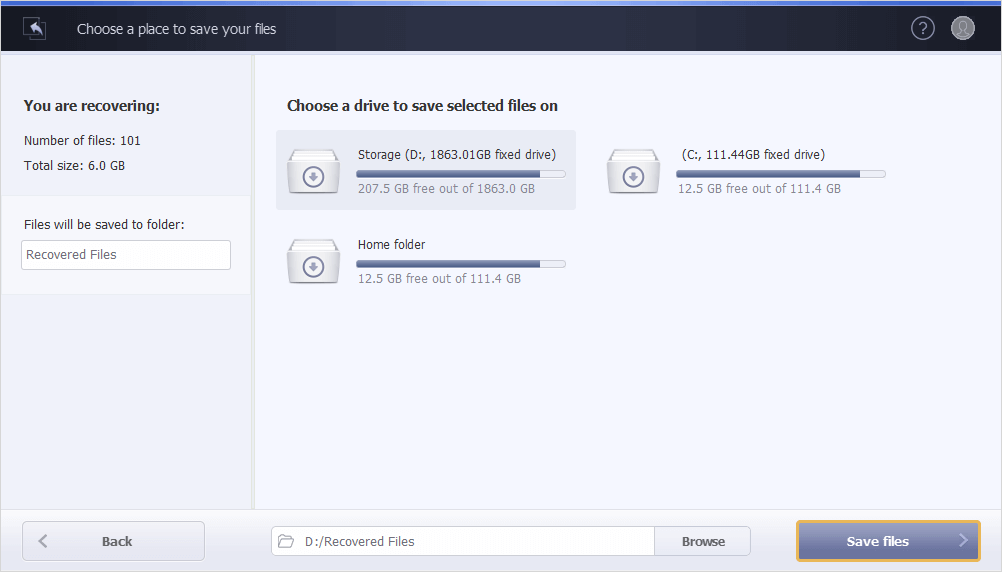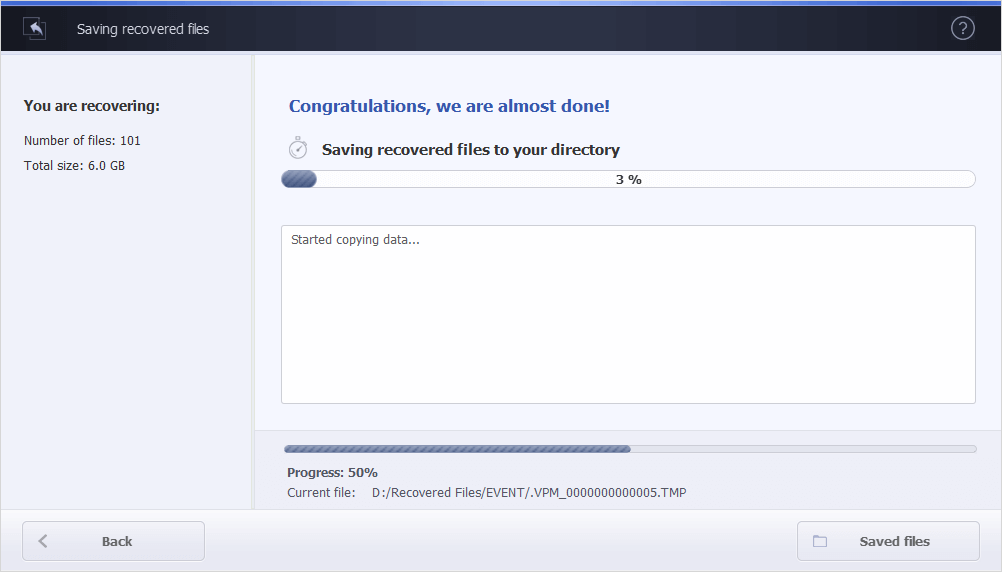 After its completion, you can open the destination folder on the spot using the "Saved files" button.