myCCTV Recovery runs under all operating systems of the Windows family, starting from Windows® XP with Service Pack 3.
The licensing specifics of the product makes it necessary to install and use its free Trial version before actual utilization of the software. The same application serves for further activation of the purchased license and saving the restored data.
The installation file for the software can be downloaded from the webpage of the respective myCCTV Recovery product in the Software Store – One-Time Use or Multiple Use, depending on the intended usage pattern.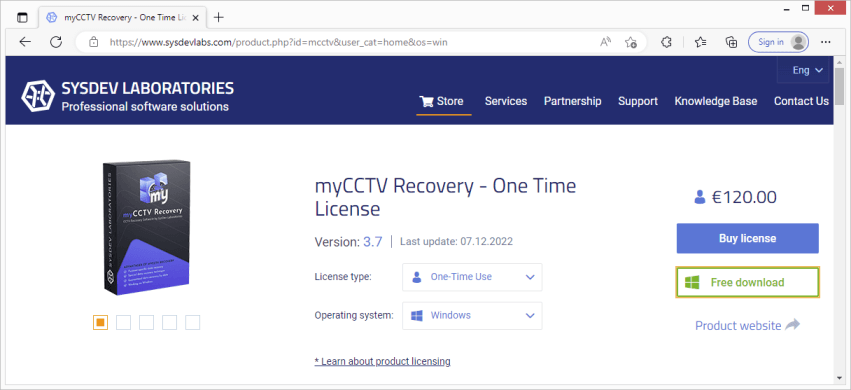 It is crucial to mention that the partition used for installation must not contain any data that is subject to recovery. Breaking this rule may result in its irrevocable damage and negate the effects of subsequent retrieval activities.
In order to begin the process of installation, open the downloaded file. In the first window, choose the language you prefer to be used throughout the procedure and hit the "Start" button.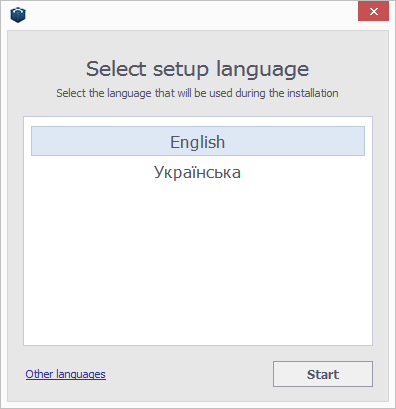 Read the introductory remarks and click "Next" to go to the next step.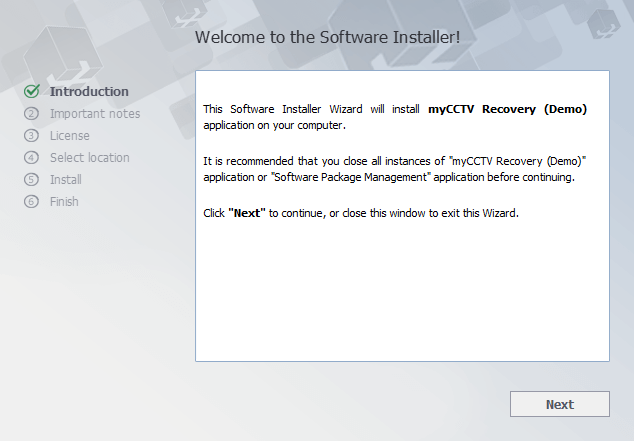 Study the warning notes carefully and confirm that you understand the provided information by activating the respective checkbox.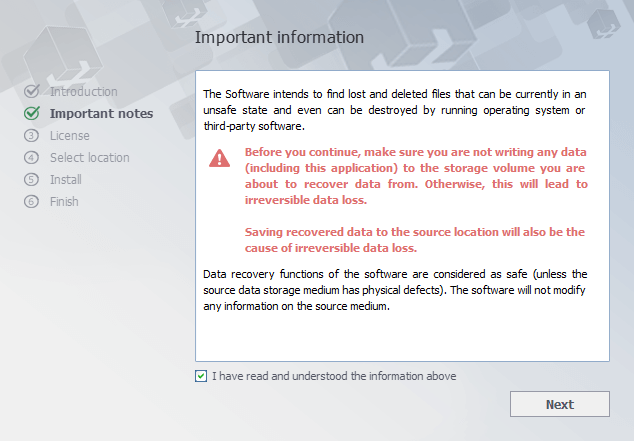 After that, you will see the End User License Agreement (EULA) for the product. Familiarize yourself with its terms and accept them by placing a tick into the given checkbox. You can go ahead with installation only if you agree to act in accordance with the EULA.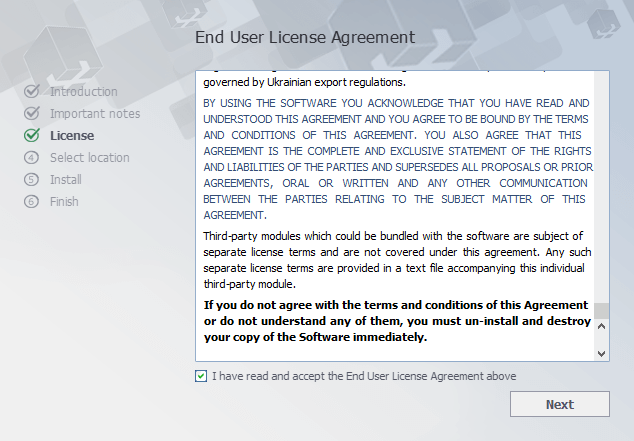 At the following step, you will be presented with the choice of the folder used as a destination for installation. You can press the "Browse" button to navigate to the necessary location in your operating system, or just keep the default folder option offered by the utility. In case of an update from an older version of the software, the folder of this version will be picked out for installation automatically.
Thereafter, you will be asked for the name of the product group in the "Start" menu (the default name is "Data Recovery"). At this stage, the installer will finish gathering the necessary information and launch the installation process. After its completion, you will be able to start the software straight away if you tick off the "Start myCCTV Recovery now" option.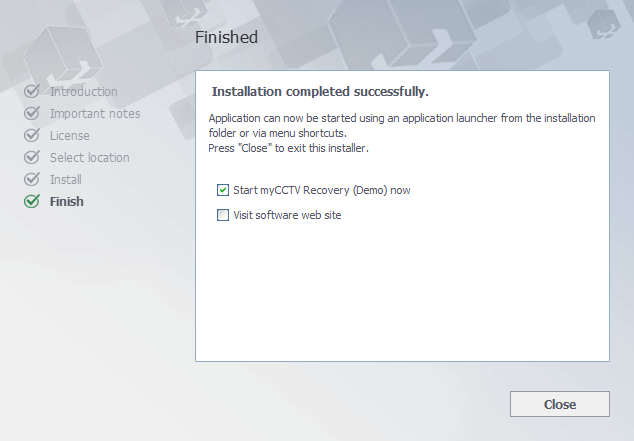 You can also run the program afterward using its shortcut in the "Start" menu ("All programs", then the software group (the default one is "Data Recovery") and then the name of the product – "myCCTV Recovery").