Following the completion of a scan, myCCTV Recovery will present the restored videos for your inspection and further copying.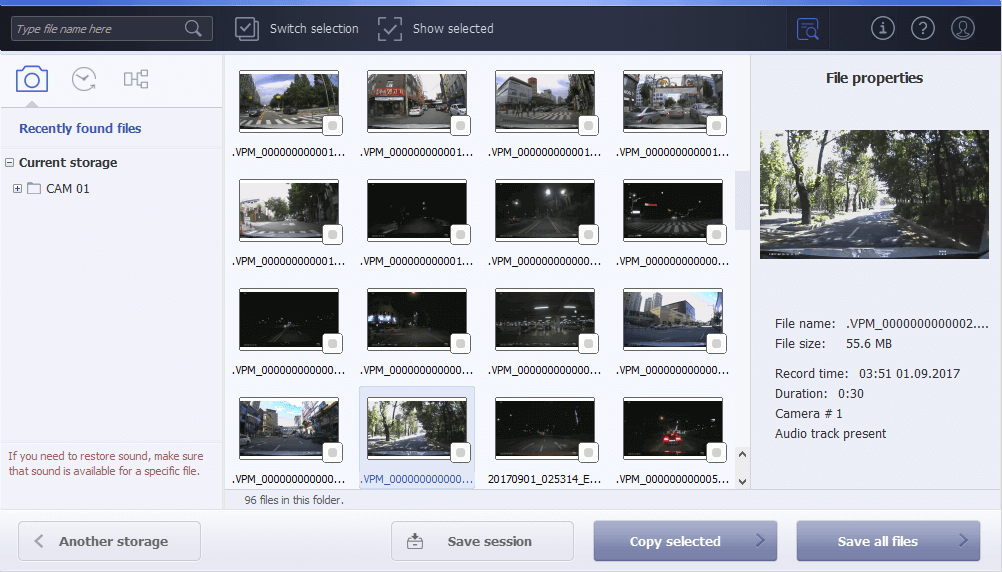 Yet, the saving function will be disabled when the software is used for prior evaluation as described in the Order and activation section. You may also have your own reasons to put off the copying operation until later.
In all such cases, you can avoid the loss of recovered information by saving the current scan session as a special *.mrse file. Please note that this file is small in size and doesn't include the actual video content. Despite that, it can be applied to the processed storage for immediate reconstruction of the obtained scan results, even after you restart the program.
In order to create this kind of file, press the "Save session" button at the bottom of the interface.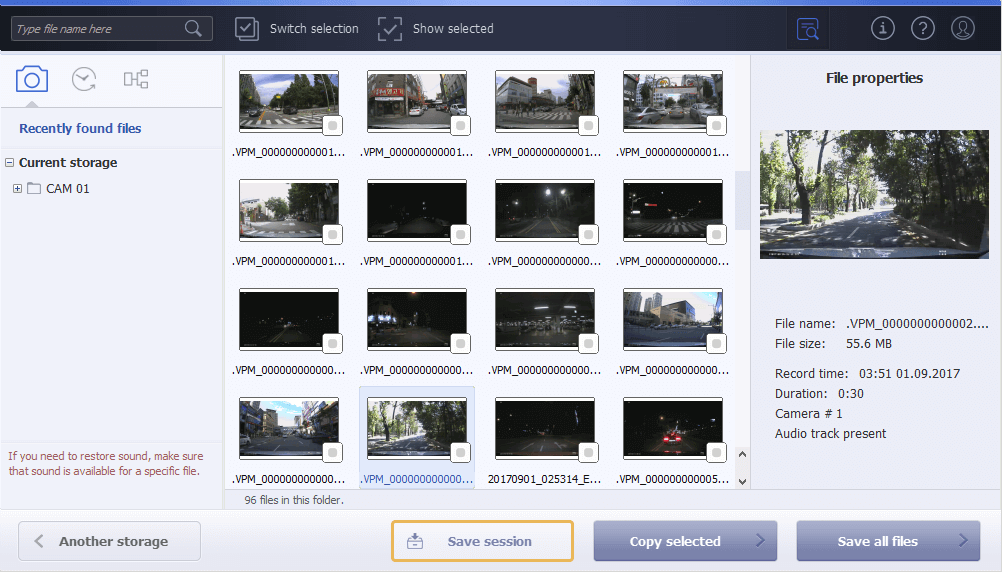 In the opened dialog, specify the name for the file and navigate to the folder where you want to place it. However, please remember that this folder must be located on a different storage, not the one that keeps the data being retrieved.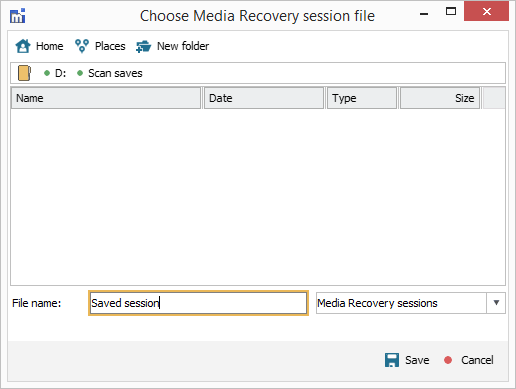 After that, click the "Save" button.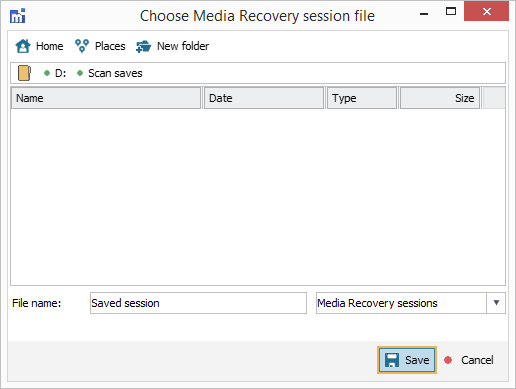 The created file can be loaded into the software anytime afterward, provided that the scanned storage device is attached to the computer.
To open this file, use the "Saved sessions" button you will find at the stage of selecting a storage covered in the Choice of a storage section.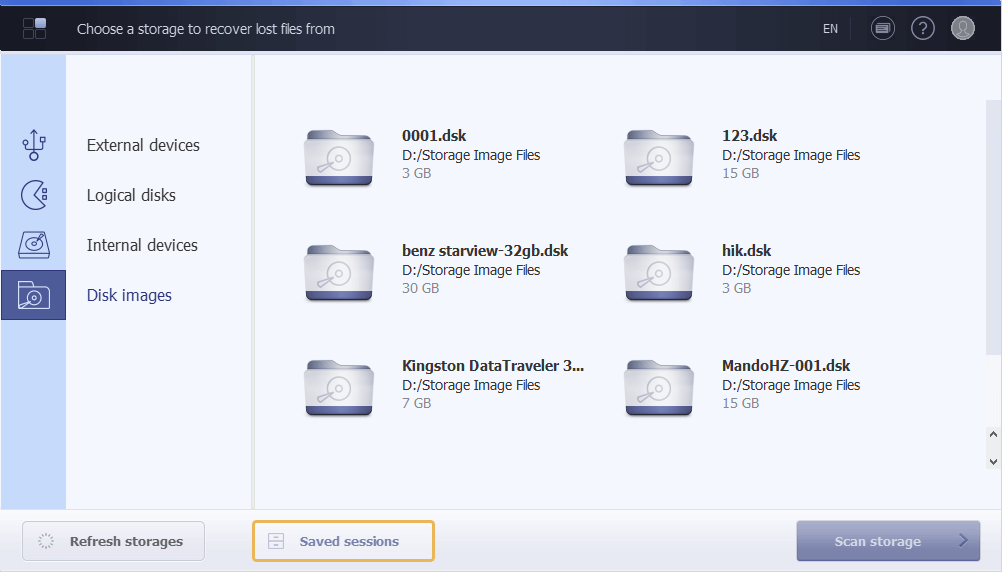 In the popup window, go to the location of the *.mrse file and hit "Open" to begin working with the recovered videos as detailed in the Work with the scan results section.